Menstruation Magic Calendar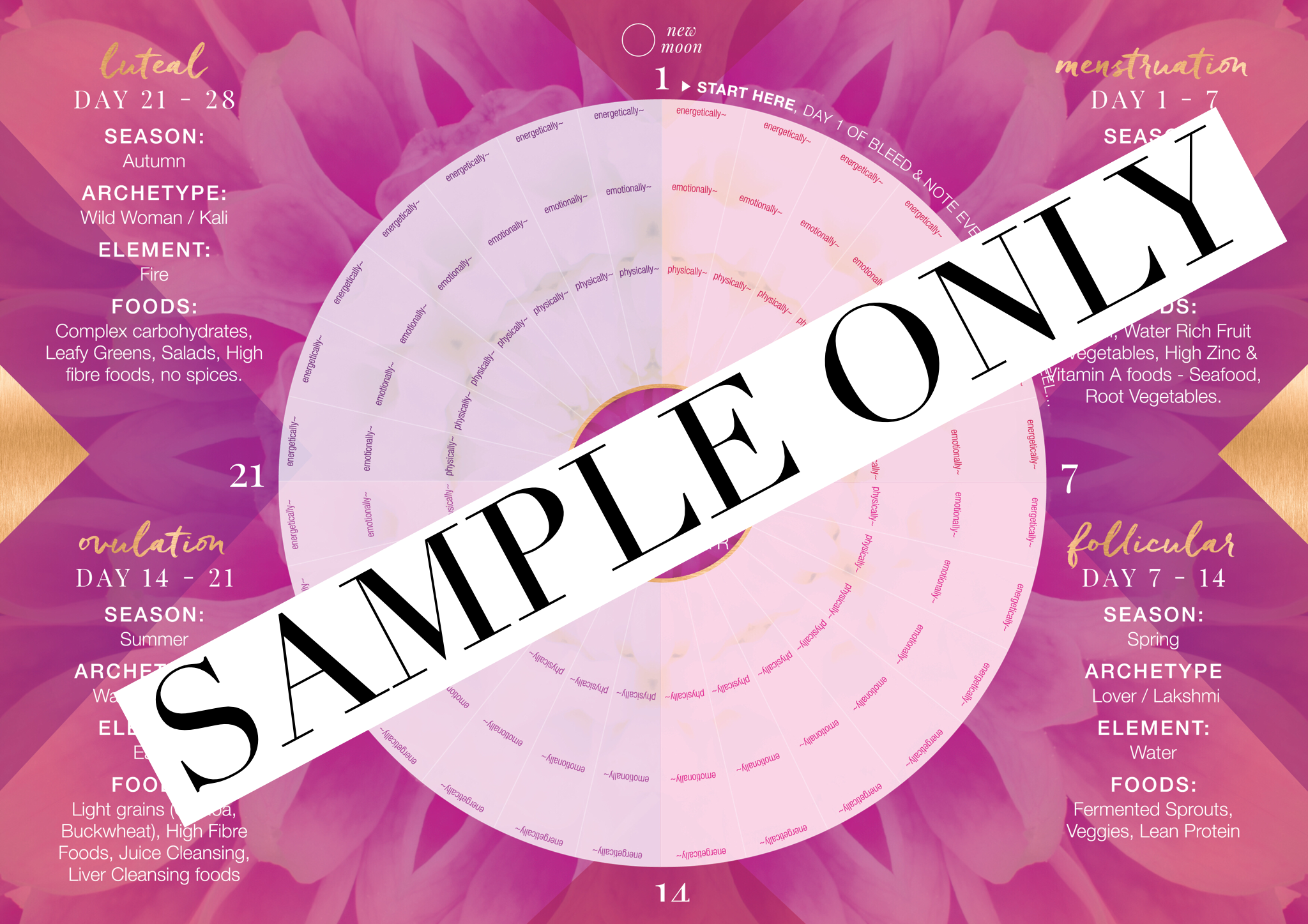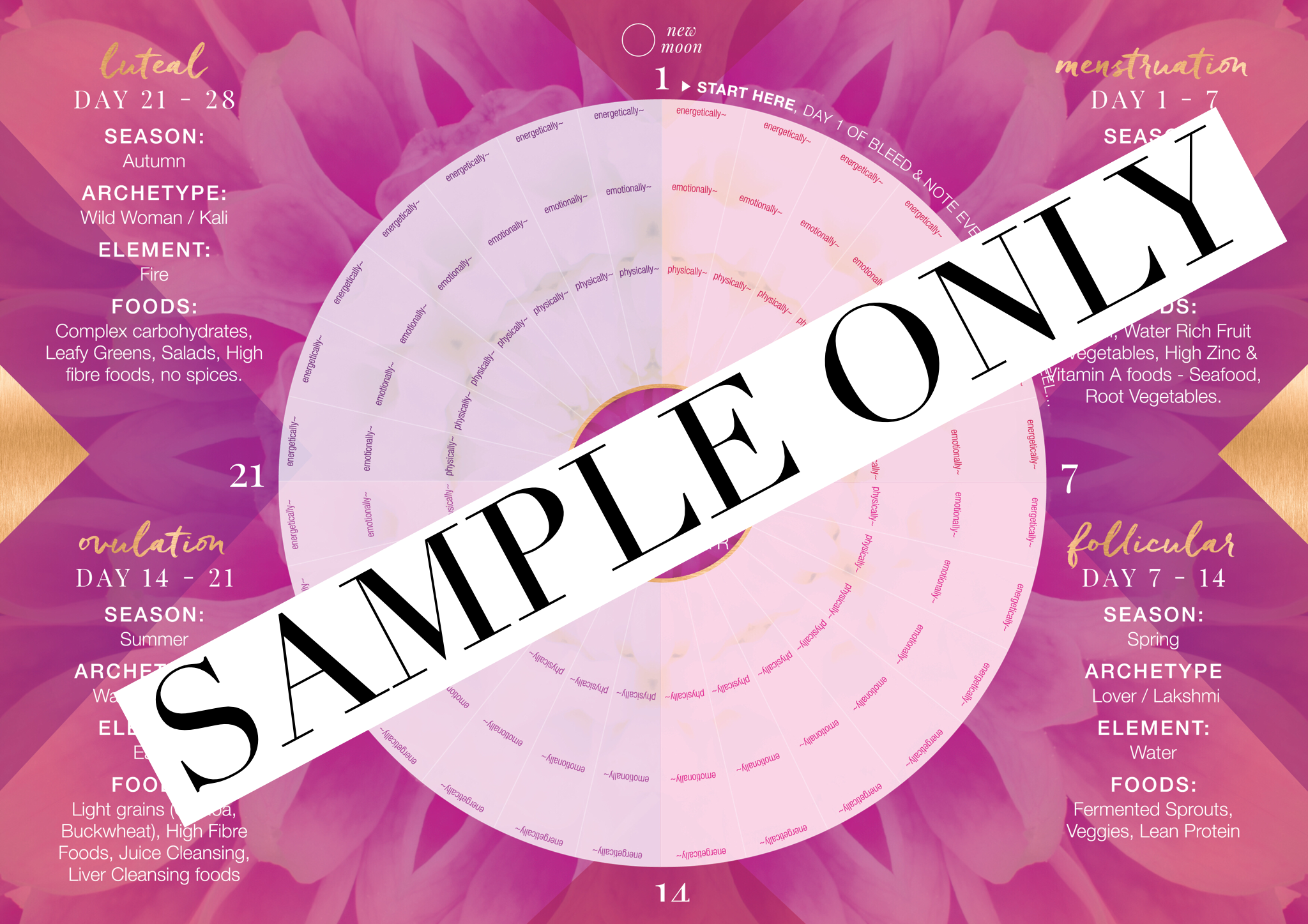 Menstruation Magic Calendar
This one page Menstruation Magic Calendar is the perfect way to begin your journey into embracing your Menstruation Magic.
By tracking your menstrual cycle each month, you begin to understand your own natural rhythms, your body and your unique flow.
Because its different for every single woman.
This is a guideline of the 4 key phases of the menstruation cycle, that changes in our bodies emotionally, physically and energetically as our hormones fluctuate every month.
There is space where you can write in how you feel every day of the cycle, according to your emotional, physical and energetic states.
WAYS TO USE?
You can print out the PDF download and write on it in pencil & erase each month.
or
You can print it out and laminate it and keep it by your bed and write in each night with a whiteboard marker every day and then erase at the end of the month.
By tracking your cycles you will then really understand your own cycle and get to really know your own body and fully embrace your Menstruation Magic.
Instant PDF downloadable & compatible on all laptops and iPads & tablets.
The File Link will be sent directly to your nominated email, please SAVE the file onto your computer, because the file link EXPIRES within 24 hours of purchasing.
Thank you.
Nadine + TA Team